A sickly biologist shuts herself off from the world and its deadly pollutants to research her beloved microbiota in peace - until a chance encounter drives her to venture out into an unliveable Bangalore.
In a dystopian Arizona, a couple performs forbidden life-saving abortions amid the threat of tanks and drones, the strict report of automatic weapons and the spying eyes of neighbours.
A young woman competes in a gruelling challenge, determined to win a place in a world where body modifications equal class and grant people the privilege of transcending gender.
In this collection of 14 layered stories featuring dying cities, undying humans, amorphous bodies, cyborg racers and magic beetles, internationally acclaimed writer and data scientist S.B. Divya treads the line between the present and the future, while exploring the eternal conundrums of identity and love in speculative worlds.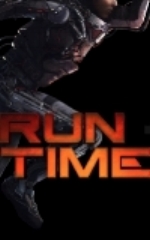 Runtime (May, 2016), Tor.com Publications
2016 Nebula Award finalist for Best Novella
The Minerva Sierra Challenge is a grueling spectacle, the cyborg's Tour de France. Rich thrill-seekers with corporate sponsorships, extensive support teams, and top-of-the-line exoskeletal and internal augmentations pit themselves against the elements in a day-long race across the Sierra Nevada.
Marmeg Guinto doesn't have funding, and she doesn't have support. She cobbled her gear together from parts she found in rich people's garbage and spent the money her mother wanted her to use for nursing school to enter the race. But the Minerva Challenge is the only chance she has at a better life for herself and her younger brothers, and she's ready to risk it all.